The Hallowed Path is a Spiritual and Metaphysical Academy and training centre, providing Insight, Therapies, classes, workshops, circles and events across the UK.
Wherever you are on your spiritual path, The Hallowed has something to offer you.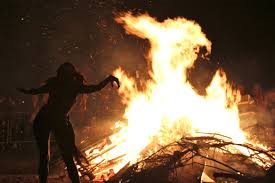 The height of Spring is here!
Moonrise April 30th/May 1st
A time for deep love and commitment, with vows and handfastings being traditional at this time of year.
Abundant fertility on all levels is the main theme of this Fire festival.